Breast Cancer Awareness Month T-Shirts
Brothers & Sisters of I.A.F.F. Local F-33,
We are taking pre-orders for Breast Cancer Awareness Month T-Shirts. There is a limited supply so those who place pre-orders will have a higher priority to receive T-Shirts. Due to production delays, they are scheduled to be delivered Friday October 13th. Chief Anderson has graciously allowed all personnel to wear these t-shirts for a period of 30-days after we have recieved them. All profits to be donated to a charity working to prevent and cure breast cancer.
Cost: $15 Per T-Shirt (Any Size)
Sizes: S, M, L, XL, 2XL, 3XL
Brand: Bayside Basict Tee. 5.4 oz., premium cotton. Pre-shrunk, open-end yarn. Tapped shoulder, double-needle sleeve and bottom hem with 1" fashion collar.
Payment: Pay assigned Fire Station representatives as detailed below:
Station 11: Engineer Tim Elsner
Station 12: Firefighter/Paramedic Jonathan Espinosa
Station 13: Firefighter Daniel Rios
Station 14: Engineer Devin Boler
Station 16: Engineer Beau Graham
Station 17: Firefighter Bronson Baker
Station 18: Engineer Zach McDowell
Station 19: Firefighter/Paramedic Ian Piccolo
Station 110: Engineer Elias Castillo
Station 111: Firefighter Jason Piniol
SCI: Engineer Dan Whelan
Prevention:Inspector Wesley Tart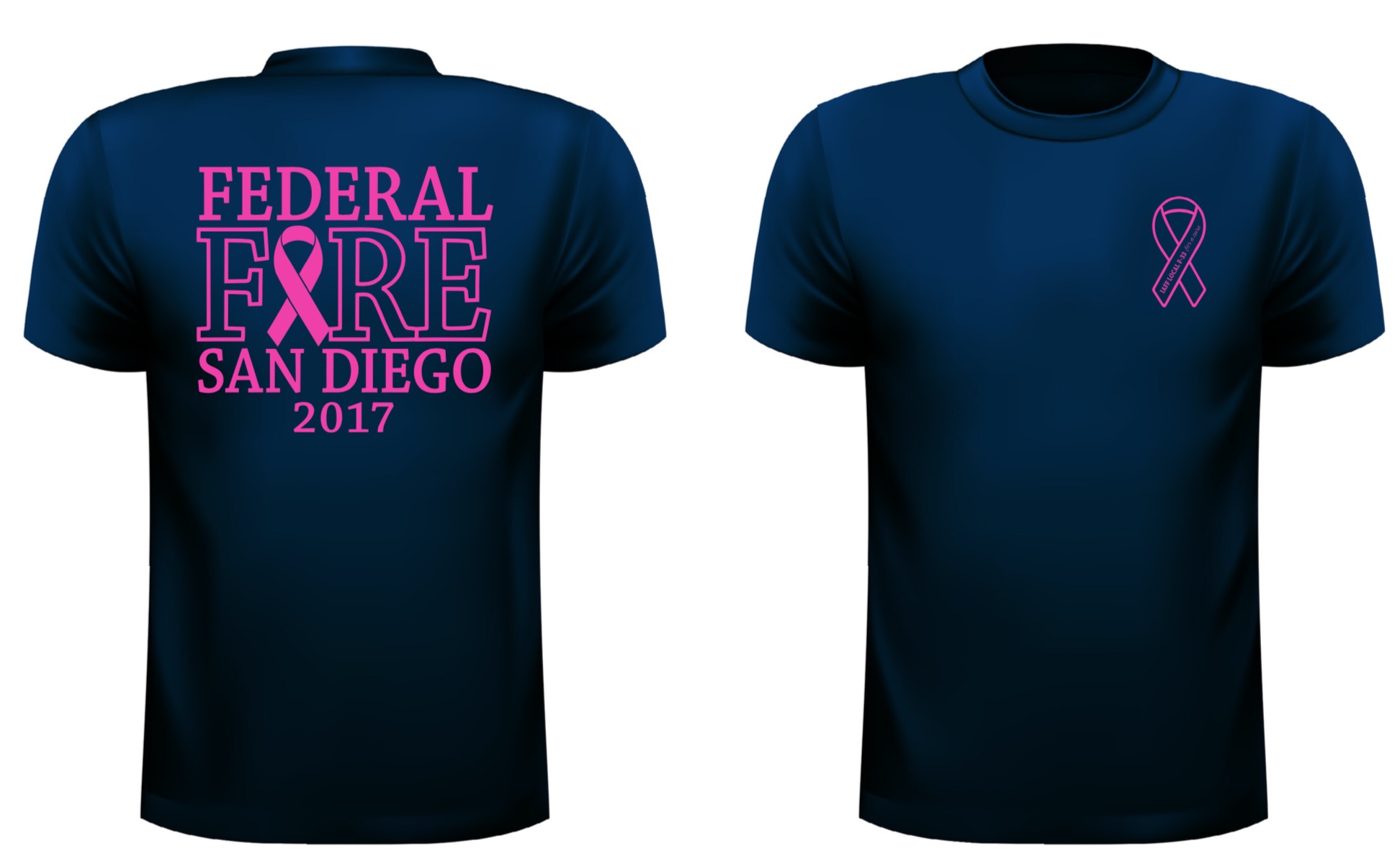 *Please contact Treasurer Beau Graham either by cell (619.813.0588) or email (beaugraham@live.com) with your pre-order amount & size(s)*